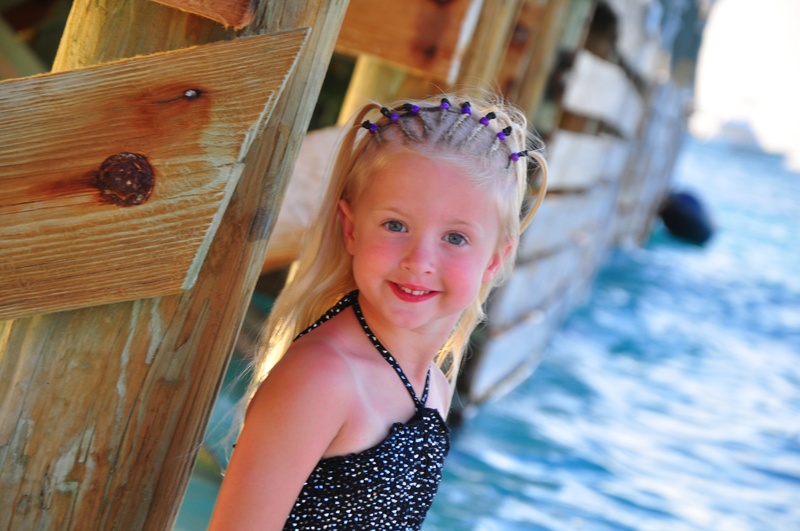 Well...... She loves school! LOVES IT!!! But come last Friday the cough and congestion came on.
 We knew it was a cold and nothing really alarming. Her fever was low and her respirations were good.  So a trip to the pediatrician was scheduled for first thing Friday morning. 
Antibiotics and additional treatments later, it was a long weekend. We are tired. Bean was coughing pretty hard in her sleep making us all on edge and her pretty tired throughout the weekend. She was a trooper like always though. Played hard when she felt up to it and rested a good part of the weekend.  Exercise is encouraged. It give her lungs the opportunity to really open up and work.  Any chance we get to run and play, we are all over it!
She fights us on taking her antibiotic. Even after they flavor it, its a BATTLE!!  We eventually get it in her little body along with some decongestants and four (4) respiratory treatments a day. (these are 30 minutes each on a special machine that is actually pretty cool.  Bean wears a vest with two hoses attached to it. The machine pushes air thru the tubes at a high velocity causing the vest to shake. She actually falls asleep with it on.) Two out of the four out of the treatments include a nebulizer treatment that help break up the mucus in her lungs. It contain a high amount of sodium. Salt is our friend.
The treatments decreased to three daily when she returned to school on Tuesday.  We are hoping at the end of this week she is back to her "normal" self.
Keep the prayers coming!!

XOXO-
Beans Mommy
Categories: None