Hi Everyone!!!!:D
I really have to keep up on this blog but these little women have me seriously burnt to the core! There has been so much happening since the last update I will try and get to the main points while keeping it light (of coarse). Here goes.......
So we enjoyed summer!! We had an awesome family vacation at the end of August with our Bma and Bpa! It was a week filled with unbelieveable memories that we will cherish forever!! Tropical sun kicks Jersey Shore butt hands down everytime....No. Contest.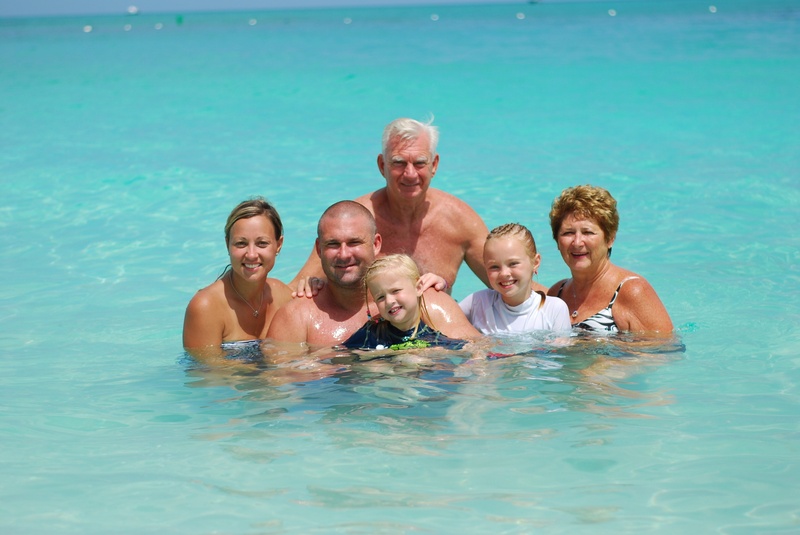 We get home and begin to settle into  somewhat of a school routine beginning with Delaney's checkup with her favorites at CHOP's CF Center. (Dr Sam, Ms Ali, Ms Debbie, Ms Kerri, just to name a few) Everything went well at that visit. She did all the standard stuff we do at a typical visit BUT this one was an extra special visit for us.  Bean has been fighting the growth of a bacteria in her lungs called pseudomonus. This bacteria required intense therapy consisting of two additional breathing treatments a day (ontop of the two she already is doing), and additional antibiotics for anywhere from 20 - 28 days.  Every three months they recheck her speutum (like a throat culture) to see if the bacteria is still present.  The previous TWO checks were negative for the bacteria. SO...... if this check was negative, it meant bye bye to the gross mean pseudo germ and no more gross meds.
Unfortunately, I got the call a few days later that the bacteria had grown on her culture and that we would have to start the cycle of medication ALL over again. So, it was back to four treatments a day (each lasts 30 minutes) and antibiotics ontop of the nearly 30 pills and vitamins she has to injest daily :(........ BIG.BUMMER. Now, we get re-cultured every three months again.  If after the cycle is complete (meaning you have tested positive for pseudomonas three times) you are considered to be colonized with the bacteria in your lungs. WE DONT WANT THAT. That means 2-3% lung function decrease every year of her life and she would become resistent to certain antibiotics with the pseudomonas now being a part of the big picture should she every get sick.  Its not a "germ" that you catch from someone or something. We are told by her doctors in clinic that it is a bacteria that grows because many people with CF have that difficulty in clearing extra mucus from their lungs like a normal person could.  So the bacteria kinda just hangs around and turns into this yucky stuff. No fair right?
But on a better note, in September we started school at First Light in Moorestown. She LOVES it!! It was so incredibly difficult to let her out of this little bubble of protection I kept her in to see that she was safe and healthy. But Delaney is so srtong, resilient, driven and VERY determined.  She has so many friends and comes out of class everyday with a huge smile telling me about how much fun her day was.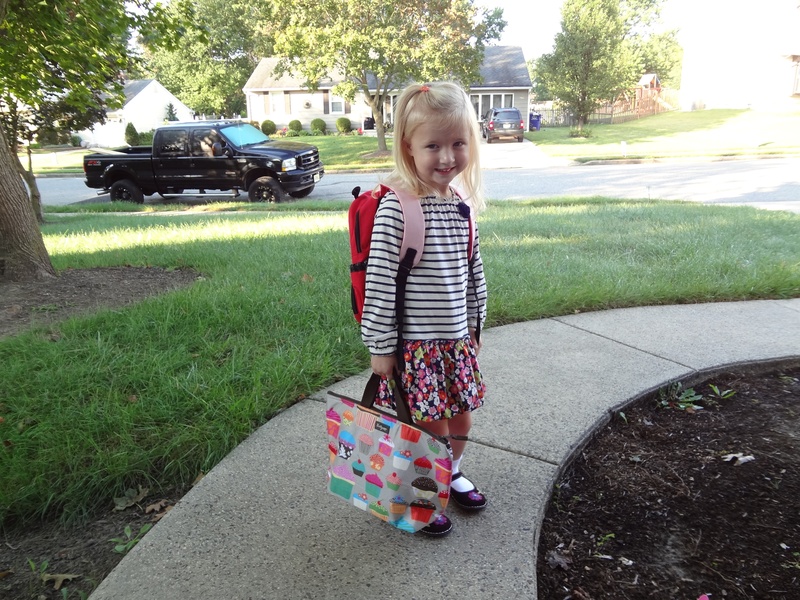 She played soccer this year for the first time and LOVED IT!! It runs in the family so I can see why she did. She was the Orange CRUSH, but colds and strep throat kept her off the field for all but maybe three practices.  She didnt mind at all. She was just so thrilled to be there and running around with the other kids, but clearly still has no clue what was going on. It was super cute!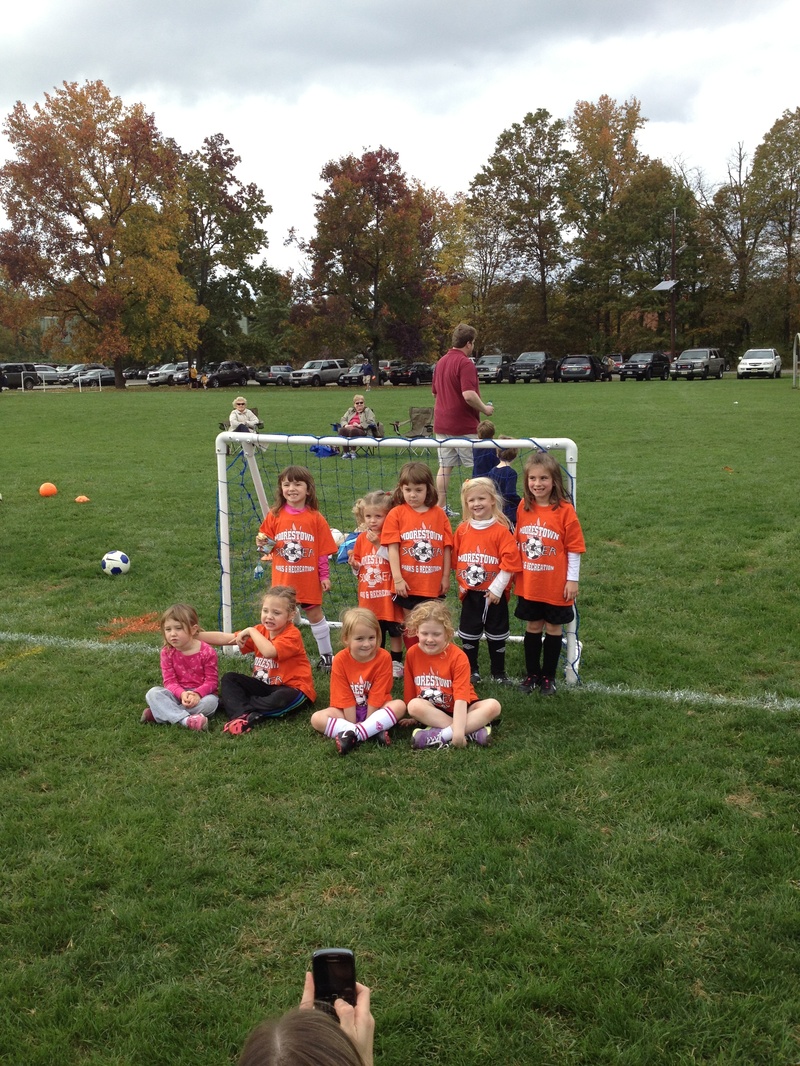 2/12/13 - Checkup with Dr Sam again and all our favorite peeps at the CF Center!! It's always so fun. Its like Bean is a little celebrity over there. She walks in with her little disney mask on and gets weight and height checked (a whopping 37.4 pounds!) She was super bummed about her weight.....She REALLLLY wants to get into a booster seat. If I had it my way, she would be in a five point harness until she graduates. Its the protective bubble thing i guess.
Dr. Sam reccommended that we follow up with a GI specialist at CHOP to try and get Bean's bowels regualted better since the last thing I want for her to face in school as a kindergartener (ALL DAY) is potty issues.  Also, an ENT. We have a snorer!! Just like daddy
 so a consult to check her sinuses and stuff as well as a sleep study is in the works. (I dont recall that being a very fun experience with Riley.....Im sure Bean will think it's awesome)
Her interests now are Scooby Doo, RescueBots, Chewy Chocolate Chip Cookies, The Winx Girls, Wendy's Chicken Nuggets, Panera Grilled Cheese, blackberries, cheese sticks and chocloate milk. She HATES wearing socks, even in the freezing cold winter. I find her in the car, boots and socks off watching one of her movies! As soon as we walk in the door from anyplace, her coat falls to the floor (wherever she is standing) as do her shoes AND socks. This Bean loves being barefoot. She loves lazy pajama days ( so does mommy ) fluffy blankets and snuggling up on her giant bean bag to watch toons.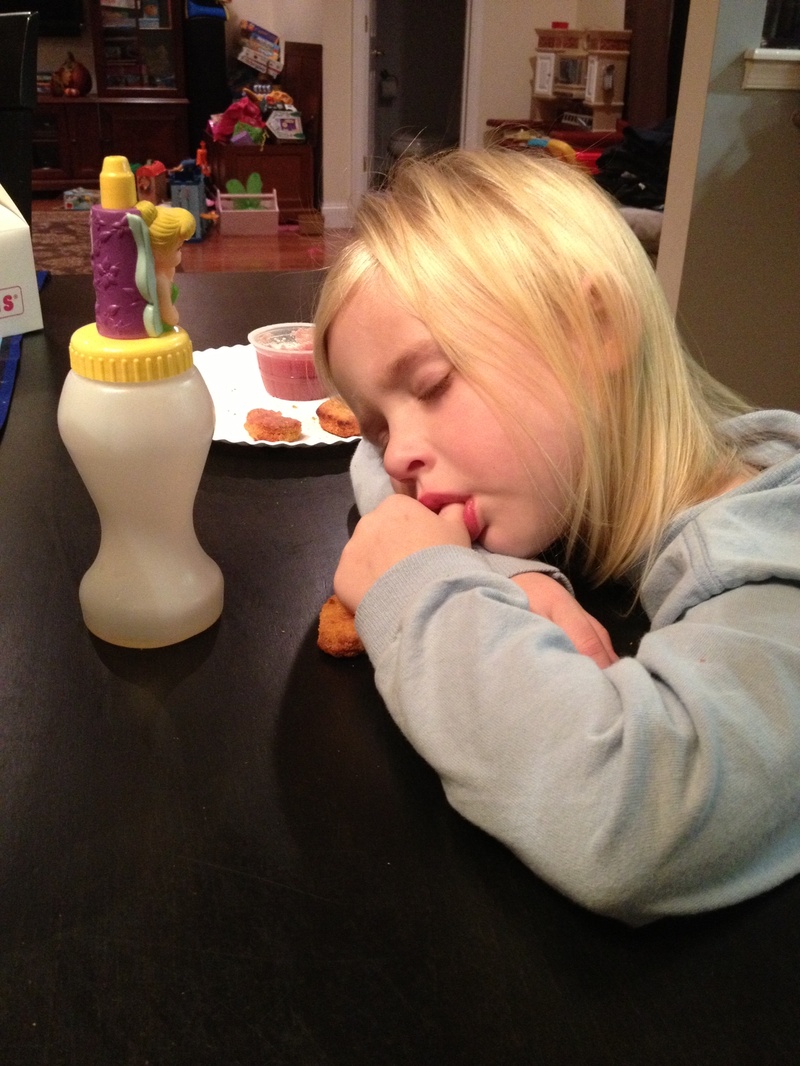 That is the lastest and greatest from Bean's world at the moment. Thanks for keeping us in your prayers. WE are fighting a lot of battles outside of the CF fight as well, so the extra thoughts and words really do go a long way!
Stay safe everyone!!!
XOXO-
Jilian -Bean's Mommy
Categories: None